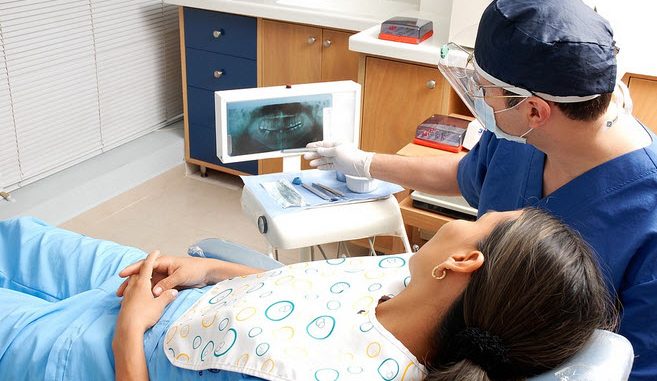 UK scientists have found that virtual reality (VR) can reduce anxiety levels in dental patients. It can't be any VR though – an natural environment seems to be best.
"Our idea was that if we bring nature into a stressful situation, such as the one in a dentist's surgery, then that should have a similar benefit as when people are able to go out into nature," says co-author Sabine Pahl from the University of Plymouth, UK. "We know about the benefits of the natural environment in psychological and physiological terms – people can feel relaxed and restore their cognitive resources. We also know in dentistry, there is a high percentage of people with dentist anxiety and their teeth tend to be in a worse state and they tend to miss appointments because they are worried about going to the dentist; and that, of course, has an effect on their teeth."
Nature is more relaxing than the city
The study, which has been published in the Environment and Behaviour journal, involved a total of 70 patients. They were divided into three groups, with one group receiving standard care (no VR), one group being treated while experiencing an urban virtual reality and one group being treating while experiencing a natural beach VR environment.
"What we found was that the experience of pain was much lower among the people in the nature VR group," says Dr Pahl. "This finding is important to us because people could say that it was just the distraction provided by VR, but the difference was stronger in the nature VR than in the urban VR. In fact the response among patients in the standard care and urban VR groups was more or less the same."
"The benefit of the VR is that with sedation patients need to have someone with them to help them home afterwards, and the dentist and dental nurse need further training," says Melissa Auvray, the dentist involved in the study. "However, with the VR, any dentist with a dental degree could learn to use the VR kit, and it could benefit patients."
Not for anyone
Researchers are stressing the fact that this shouldn't be considered a magic bullet for all cases of patient anxiety. Nature VR could help some people to have a less anxiety ridden visit to the dentist office – but it is not reasonable to assume that it will work for everyone.
"But, I think, for patients that really struggle to have treatment but can just about manage to sit there and bear it, it does make it easier for them," says Auvray. "Anything that helps you forget about pain is a good thing because if you do not remember something being painful then you are more likely to return, and return regularly, which in turn results in less intervention and treatment."
Researchers did follow up with the patients a few weeks after the treatment, and found out that the positive response among them had remained.